New era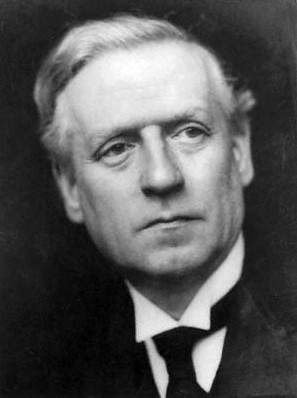 Top news of last week, a 100 years ago: Earthquake in western Norway, centered around Tysse in Samnanger, where several property holders said they noticed the tremors. Asquith holds his inauguration speech and sneaks out the back door afterwards to avoid the suffragettes. Professor Funck-Bretanos (Brentano?) holds a series of lectures over court life in the middle age. Wednesday: Elise Sem conducts her first case at the Norwegian high court. The Norwegian government buys up waterfalls. (Not that it helped much in the end.) The civil war in Honduras ends when President Miguel R. Dávila and the rebel leader general Manuel Bonilla agree on armistice and a presidential election in October. Nasir al-Mulk takes over as a regent for the 12 years old Shah of Persia, Soltan Ahmad. Friday: The French Senate orders clocks to be set 9 minutes and 21 seconds forward in order to conform to the Greenwich Meridian.
The plague in China moves on. The most devastated districts are Harbin and Fuyu. Chinese corpses are lying in the streets to be consumed by dogs or thrown like logs into the Sungari (Mandarin: Songhua) river. The Chinese sow them into sacks or wrap them in hay and send them to some isles in the river that the newspaper names "Schilf". Here wolves and dogs tear them apart, and the first high tide takes the remains into the Amur. Also, the thrifty Chinese are accused of cutting the sacks off the corpses to use them for the grain and flour meant for Russian troops.
The Chinese vehemently refused any Russian proposal to fight the disease, preferring to allow the epidemic to run its course. The hospitals were overflowing with all kinds of illnesses. The doctors achieved little, as the Chinese authorities refused to take action. When the epidemic broke out, there were no European doctors in Harbin, and the authorities arranged huge fasting rituals to appease the angry gods. When the plague reached the prison, the prisoners were released and scampered in all directions, spreading it even further.
Down below on the Antarctic continent, Amundsen had brought most of his supplies ashore and started planning his first depot expedition. On Thursday, the 9th, he went aboard Fram to say goodbye to the crew, who were getting ready to sail, and next day they started off towards the 80th parallel. They tested their eskimo style reindeer hide clothes for the first time, and found them too warm. This Saturday they make camp in 150m altitude, with the Bay of Whales in view at a distance of 56km. The temperature is unusually high, -11 °C.
Scott is on his first depot expidition as well, and this Saturday he's reached 78° 47' S. His ponies are distressed by the cold a great deal, and a couple of them are in a bad shape. The blizzards of the first days of the week were especially testing for them. Scott's party march when the sun is low and rest when it is higher, in order to reduce the problem of snowblindness that has been harrassing to both animals and men. They achieve distances of about 18kms a day, compared to Amundsen's 28.
139 degrees further north the international meet at Frogner was the big thing of the day. Strunnikov was scheduled to chase records again, one week before the big championships. A Dutchman was entered too, though the commenting press didn't perceive him as very capable. The weather and the ice were as perfect as last week, with no wind, only occasional light airs lifting the flags. And the audience smelled records. At least three thousand of them had gathered when the meet started at 3pm, so far a new record for a Saturday.
And they were needed. For the club had considerable expenses and last season the budget did not balance. The Frogner rink needed ever more improvement. The stands were being extended and strengthened almost around the whole circumference of the rink. The club also were setting aside money for a club house. For the first 10 years of its existence, the facilities of the Frogner rink had been needlessly primitive.
The first 500m pair was Martin Sæterhaug and Olaf Hansen, which the Trønder won easily, but both improved their pbs, and the 45,9 of Sæterhaug made him the 2nd ever below 46 on a lowland track. In the 2nd pair, Sigurd Mathisen had to finish alone, as Johansen fell in the last curve. 46,8 was slower than expected from the world record beater.
To the (incredible) fortune of the organising club, Strunnikov and the national champion Olsen had drawn together in the third pair. Olsen drew the first inner lane. The flag was dropped and both started well, going side by side down the first straight. Then the Russian, who is characterised as an epitome of condensed energy, had Olsen in front of him at the back straight and gained a slight advantage. With his excellent curve technique, making him able to apparently increase his speed through the curves, whereas the Norwegians tended to lose some there, he increased his advantage through the last inner and came out of it 5 meters ahead. But with a frantic spurt, the Norwegian gained meter by meter over the last straight, tremendously cheered by the audience, and at the finish was only one and a half behind.
The times, 45,1 and 45,2, were sensational. Only Oscar had skated faster on lowland ice before, by a single tenth of a second. And Olsen's time was a new national record, 2/10 ahead of Oscar's from Hamar last March. Having taken almost two seconds off his pb, Strunnikov now had 202,387 points in Adelskalenderen, good enough for 6th place, and in the lowland version only 0.16 points behind the leader Eden.
Resultater

1.Nikolaj Strunnikov      45,1 pb
2.Henning Olsen.KSK       45,2 pb, national record
3.Martin Sæterhaug.TSK    45,9 pb
4.Sigurd Mathisen.KSK     46,8
5.Ludvig Engebretsen.KIF  47,2 pb
6.Thoralf Thoresen.KSK    47,6 pb
7.Trygve Lundgreen.KSK    48,0
8.Stener Johannessen.KSK  48,6 pb
9.Ejnar Sørensen          48,8 pb
10.Olaf Hansen.KSK        49,0 pb
11.Wynout Hendrik Taconis 50,5 pb
12.Magnus Johansen.KIF    67,8f
Einer Staff.KIF f,dnf
The 10000m started at 3PM, with less than half an hour's interval. Strunnikov was drawn very conveniently in the 1st pair, against Sæterhaug. He set up a record pace again, and the Trønder didn't try to follow for long. The atmosphere on the stands was excited, but as the first 5000 were skated in 8.59 and the laps were slowing, it was clear that the record would survive. In the 23rd lap, Sæterhaug was lapped and followed Strunnikov close in his tracks for the rest of the race without getting disqualified, so that rule apparently wasn't invented yet.
Splittimes, with Strunnikov's on top. Published 5000m splits are respectively 8.59,5 and 9.12,3.

45-1.26-2.08-2.50-3.33-4.16-5.00-5.43-6.27-7.10-7.54-8.37-9.21-10.04-10.48-11.30-12.15-13.00-13.44-14.30-15.13-16.00-16.44-17.35?18.11,8
45-1.26-2.08-2.51-3.35-4.19-5.04-5.49-6.35-7.21-8.08-8.55-9.40-10.27-11.13-12.00-12.47-13.34-14.20-15.11-15.58-16.44-17.25?18.13-18.55,8
But with his new PB, which also broke the rink record of Burnov, he now climbed to the top of the lowland Adelskalender, the most realistic of the rankings, where Eden had been the king since the 25th of February 1894, that is for 16 years and 351 days, or in total 6194 days. So far, Strunnikov had been quite an Eden killer.
The 2nd pair was a record-chase, too, as Magnus Johansen made another attempt on Sigurd Mathisen's national record of 18.35,2. His pairmate, the national champion Henning Olsen, did not put up a fight. Many had expected or at least hoped for him to rival Strunnikov in this distance, too, but in this he disappointed them. It was his first 10000 m, and he was full of respect for the distance.
Splittimes, with Olsen's on top:

46-1.31-2.12-2.56-3.38-4.22-5.06-5.51-6.37-7.24-8.11-8.56-9.43-10.29-11.15-12.00-12.45-13.30-14.16-15.03-15.50-16.37-17.23-18.08-18.51,0
46-1.30-2.12-2.55-3.38-4.21-5.05-5.49-6.33-7.18-8.03-8.48-9.32-10.18-11.02-11.48-12.34-13.19-14.05-14.50-15.36-16.21-17.08-17.54-18.39,6
The 10k debutant Olsen is advised by Norsk Idrætsblad's writer to study the style of Strunnikov, with nearly parallel strokes, while the strokes of Olsen were broader, thus throwing away time for him needlessly. And we are informed, by the way, that most other Norwegian skaters are making the same mistake.
The writer is happier with the next pair, although the figures reveal that there wasn't much of a fight in this one either. But Lundgreen at least fights valiantly for the national record, and when this is lost, for the 2nd place. His energy and fighting spirit is highly praised, and he is being predicted to become our next great long distance skater.
Splittimes, with Lundgreen's on top:

48-1.30-2.12-2.55-3.37-4.20-5.04-5.49-6.34-7.19-8.04-8.50-9.35-10.21-11.07-11.52-12.38-13.23-14.10-14.56-15.41-16.27-17.12-17.57-18.42,0
48-1.30-2.12-2.54-3.38-4.21-5.07-5.54-6.40-7.27-8.13-8.59-9.46-10.33-11.17-12.04-12.49-13.34-14.20-15.05-15.50-16.35-17.20-18.03-18.47,3
I don't have the composition of the last two pairs, I only know that Engebretsen did not finish, and that the Dutchman Taconis is highly praised for his elegance, but not for his speed. Their splits are as follows:
Hansen
46-1.30-2.13-2.56-3.40-4.25-5.10-5.54-6.39-7.25-8.11-8.56-9.40-10.26-11.12-11.59-12.45-13.32-14.19-15.05-15.52-16.39-17.25-18.11-18.53,1
Johannessen
47-1.31-2.14-2.58-3.43-4.28-5.14-6.01-6.48-7.35-8.22-9.10-9.56-10.43-11.30-12.15-13.00-13.45-14.32-15.18-16.05-16.51-17.38-18.23-19.06,5
Taconis
45-1.29-2.15-3.00-3.45-4.31-5.18-6.05-6.52-7.39-8.26-9.15-10.03-10.52-11.40-12.30-13.20-14.09-15.00-15.49-16.38-17.20-18.17-19.06-19.53,8
The debuts of Olsen and Johannessen place them at 17th and 33rd place in Adelskalenderen. And Olsen's time must have been one of the best ever for a debutant.
Resultater

1.Nikolaj Strunnikov     18.11,8 pb, RR
2.Magnus Johansen        18.39,6 pb
3.Trygve Lundgreen       18.42,0 pb
4.Sigurd Mathisen        18.47,3
5.Henning Olsen          18.51,0 pb
6.Olaf Hansen            18.53,1 pb
7.Martin Sæterhaug       18.55,8 lowland pb
8.Stener Johannessen     19.06,5 pb
9.Wynout Hendrik Taconis 19.53,8 lowland pb
Ludvig Engebretsen dnf
Overall

1.Nikolaj Strunnikov      2 points
2.Henning Olsen           7
3.Trygve Lundgreen        8
4.Sigurd Mathisen         8
5.Martin Sæterhaug       10
6.Magnus Johansen        11
7.Olaf Hansen            13
8.Stener Johannessen     14
9.Wynout Hendrik Taconis 17
The conditions were still exceptional when the junior 1500m started, and most of the skaters improved their pbs substantially, in fact by about 5 seconds each on average(!) The races weren't finished until 6 o'clock, and the artificial lights (electrical?) were turned on just after the start.
Results

1.Reidar Gundersen.KSK    2.33,0 pb
2.Gunerius Schou.KSK      2.35,0 pb
Einar Berntsen.KIF        2.35,0 pb
4.Albert Berglund         2.35,4 pb
5.Sigurd Syversen.KSK     2.35,5 pb
6.Magnus Herseth.KSK      2.36,1 pb
Hans Brandt.KIF           2.36,1 pb
8.Trygve Aulie.KSK        2.36,5 pb
9.Oscar Larsen.KSK        2.38,0 pb
10.Carl-August Elfversson 2.40,0 pb
11.Olav Iversen.KSK       2.40,8 pb
12.Thoralf Hansen.KSK     2.42,4
13.Jonas Syversen.KSK     2.42,5 pb
14.Einar Mathiesen.KSK    2.43,5 pb
15.Ragnvald Mathiesen.KSK 2.43,6
16.Yngvar Jacobsen.KIF    2.44,1 pb
17.Wilhelm Bertelsen.KIF  2.44,9 pb
18.Josef Bye.KSK          2.45,8 pb
19.Einar Aarum.KSK        2.46,4 pb
20.Wilhelm Pahle.Moss IF  2.46,6 pb
21.Birger Heffermehl.KIF  2.46,8 pb
22.Wilhelm Wolff.KSK      2.48,2 pb
23.Johan Evensen.Falken   2.48,9f (Kristiania-Falken)
24.Ove Aarstad.KSK        2.50,5 pb
25.Marinius Johansen.KSK  2.51,0 pb
26.Frithjof Svang.KSK     2.51,5 pb
27.Trygve Aarnæs.KSK      3.01,8
The Finns, having had a couple of poor seasons, arranged their championship this weekend in Helsingfors. Wickström was the favourite, and he won today's 5000m, too. But the two other medallists were debutants, one whose only formerly known races were a couple of 1500 meters in 2.40 and something, and another without any known former results at all (which he has in common with 4 others of the participants). Another sign of weakness?
Results:

1.Wäinö Wickström.HSK               9.16,6 pb
2.Arvo Tuomainen.Pyrintö Tammerfors 9.21,4 pb
3.Waldemar Bergström.HSK            9.21,8 pb
4.Gunnar Strömstén.HSK              9.27,8
5.Aksel Lihr.Joensuu                9.29,2 pb
6.Antti Wiklund.Viborg LS           9.30,8
7.Axel Lindholm.HSK                 9.37,4 pb
8.Johan Vikander.HSK                9.46,8
9.Werner Björk                      9.48,2 pb
10.Alfred Strömstén.HSK             9.54,6 pb
11.Alexander Bäckström.HSK         10.03,8
12.B …sterlund                     10.05,0 pb
13.E Lindman                       10.14,2
14.Gösta Spennert.HSK              10.16,4
15.Ilmari Danska.HSK               10.16,8 pb
16.Karl Vitto.Hangö                10.23,4 pb
The Swedes arranged their championship, too, this weekend, in Västerås, apparently under somewhat less favourable conditions than their two Nordic rivals. Otto Andersson won the 500 meter.

1.Otto Andersson.IFK Nyköping       48,5
2.Jean Pettersson.Södermalms IK     49,6
3.Paul Pettersson.SASK              50,6
4.Petrus Axelsson.Tranås AIF        51,2 pb
5.Sigvard Anell.IF Start            52,0 pb
6.T Johansson.IF Start              52,8 pb
7.David Hulterström.IFK Nyköping    53,0 pb
8.G Asplund.IFK Västerås            53,3
9.Fredrik Södergren.IFK Nyköping    53,4 pb
E Grandell.Västerås SK              53,4 pb
11.David Pettersson.GUIF Eskilstuna 55,8f
12.Ax Pettersson.Västerås SK        56,2 pb
The 5000 also went to Andersson as Paul Pettersson couldn't pull out another race of the same class as the one at the cup match.

1.Andersson        9.31,5
2.Paul Pettersson  9.40,2
3.Axelsson         9.40,7 pb
4.David Pettersson 9.42,6 pb
5.Jean Pettersson  9.51,2
6.Anell           10.04,0 pb
7.T Johansson     10.06,3 pb
8.Södergren       10.10,6
9.Asplund         10.20,1
10.Hulterström    10.45,6
11.Grandell       11.05,4 pb
12.Ax Pettersson  11.07,6 pb
Overall:

1.Andersson         2
2.Paul Pettersson   5
3.Axelsson          7
Jean Pettersson     7
5.Anell            11
6.T Johansson      13
7.David Pettersson 15
8.Asplund          17
Hulterström        17
10.Södergren       17,5
11.Grandell        20,5
12.Ax Pettersson   24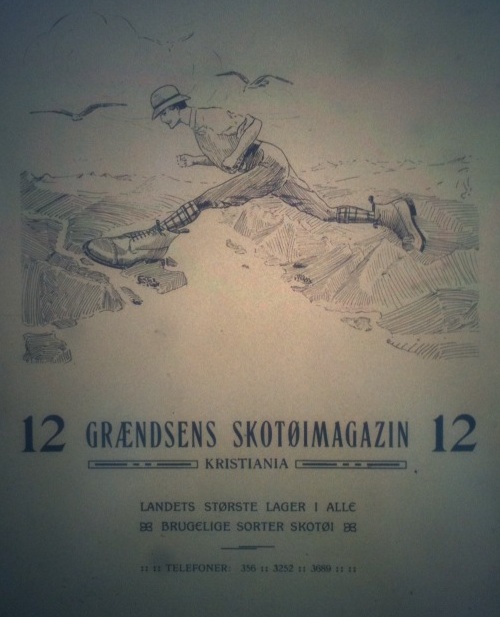 Today's commercial: Grændsens Skotøimagasin—Norway's biggest stock of footwear in every usable style.